NOOOISE VIRTUAL LIVEHOUSE

Instructor

Monica Schlaug
---
Teaching Assistant
Jack Moore
With the music industry and the love for bands booming in China, it is essential for the artists to stay relative and closed to their audience during this difficult time. Among all the genres, metal core/post-hardcore or the general core bands are struggling more to survive as the type of music is not considered popular in the country. When it is not safe to have actual concerts, the impact of listening to the genre also decreases.
---

︎︎︎Purpose




The purpose of this project is to create a virtual live house for Chinese core bands to hold their live performance remotely and gain revenue to support the band. This virtual live house will provide amazing live shows from Chinese core bands to the the world.

The project started during the pandemic, but still has its place post-pandemic.
︎︎︎
Check out the process here
---
︎︎︎Brand Poster



The poster series aims to recreate the atmosphere within the livehouse. It utilizes the dynamic visual language of the brand system.
---

︎︎︎Individual Band Poster

The band poster promotes individual bands. It uses a customized typeface that is created based on Space Mono. The same design adjustment is applied to the Chinese name of the band to create a crosee-cultural look.
---
︎︎︎Website





The website allows users to check upcoming shows, buy tickets, and enjoy other services provided by NOOOISE.
---
︎︎︎Mobile App
---
︎︎︎Social Media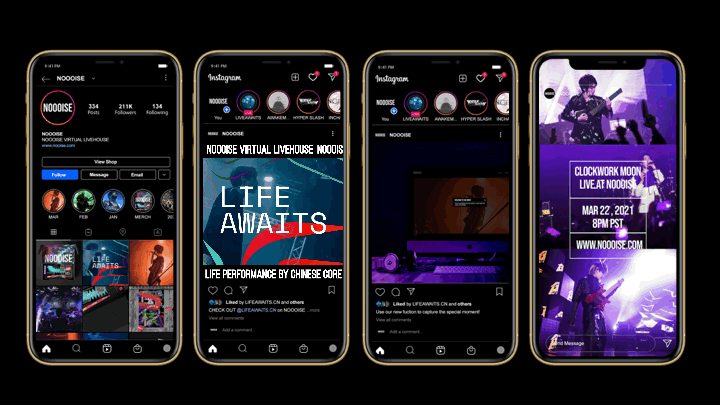 ---
︎︎︎Live for bands



NOOOISE also provides visuals for the bands to elevate their performing experience. It can be easily intergrated in the space with projection.
---

︎︎︎Memento

Users can choose to order a physical memento box when they purchase a ticket. This creates a physical touchpoint between NOOOISE and the audience.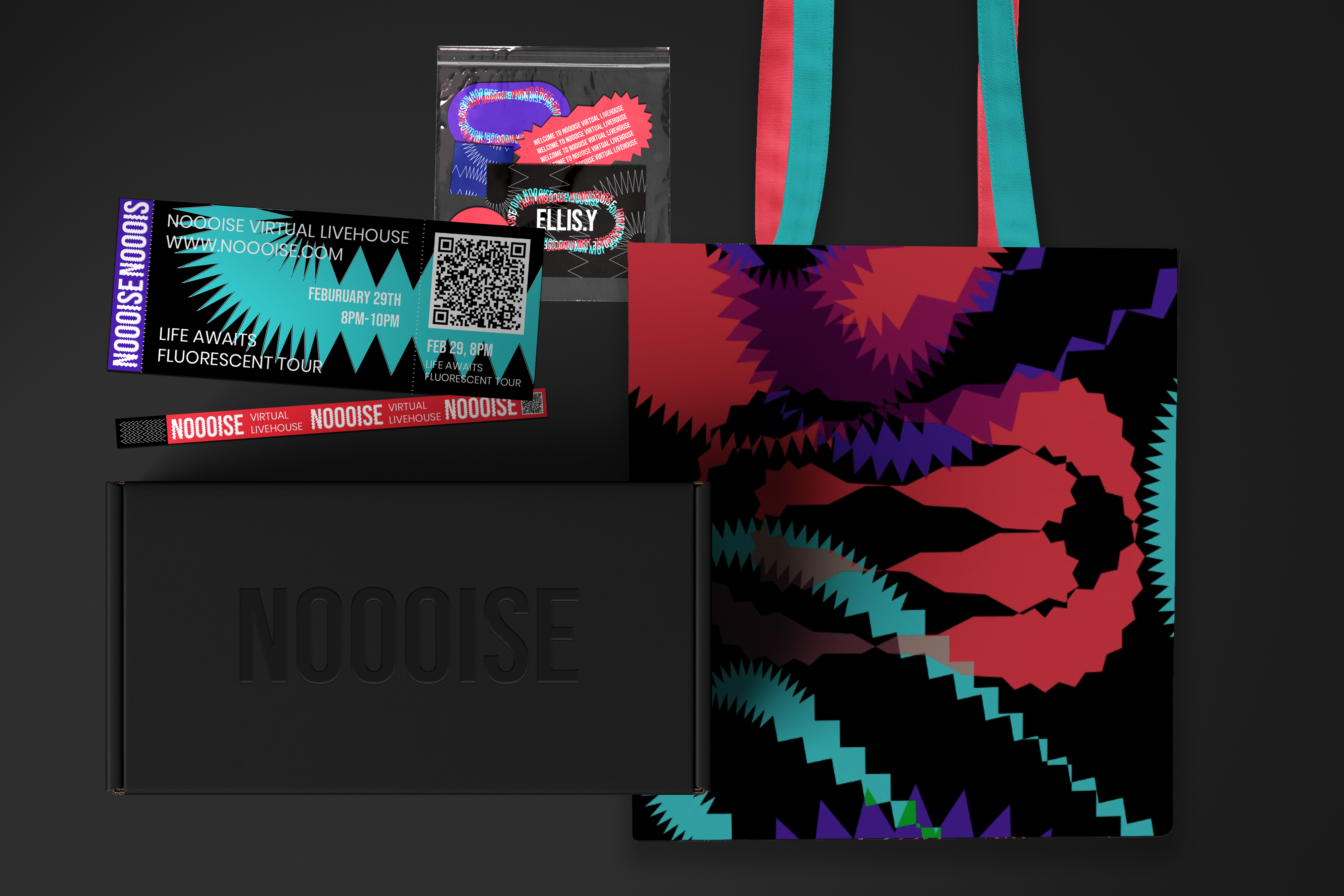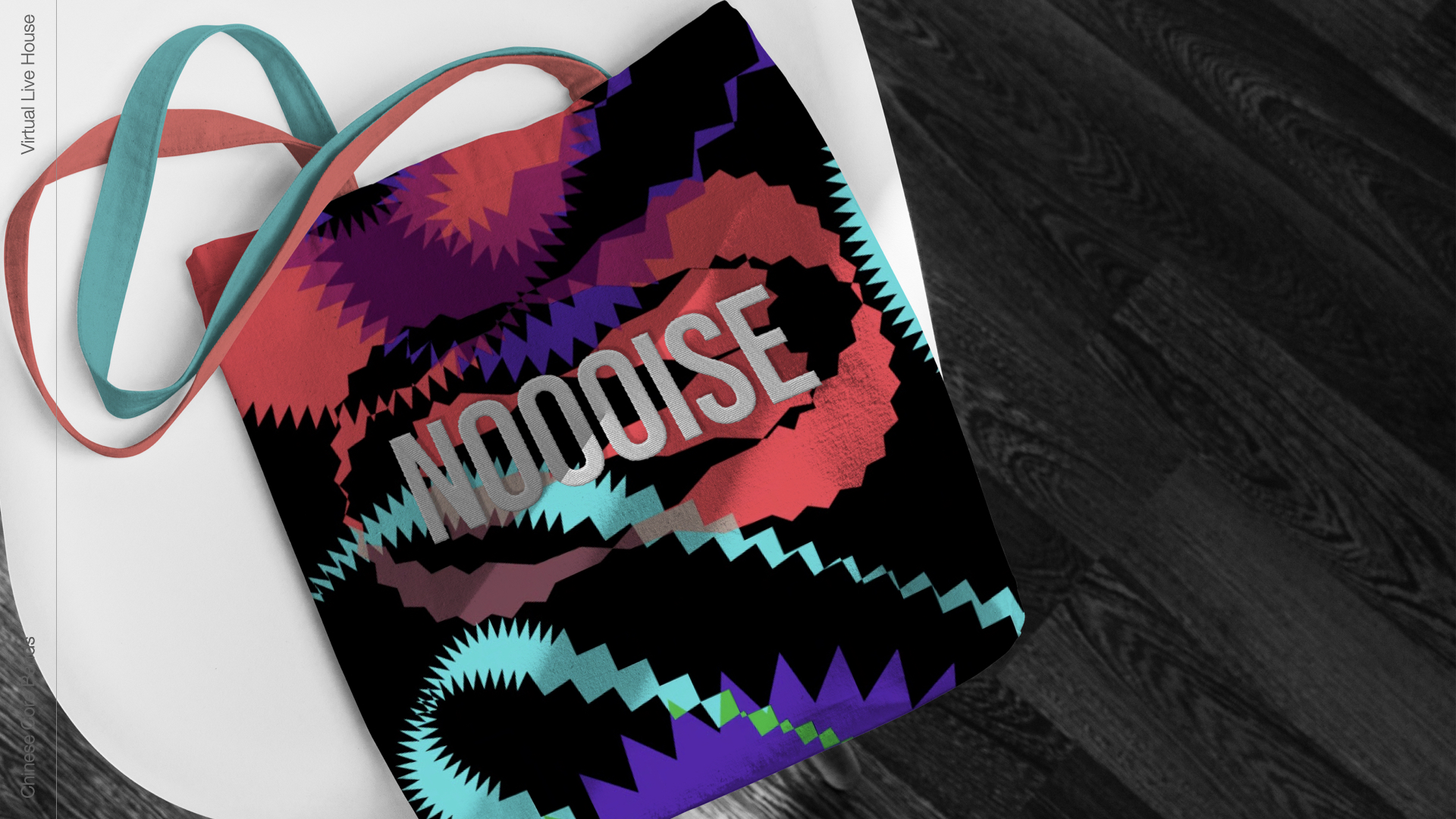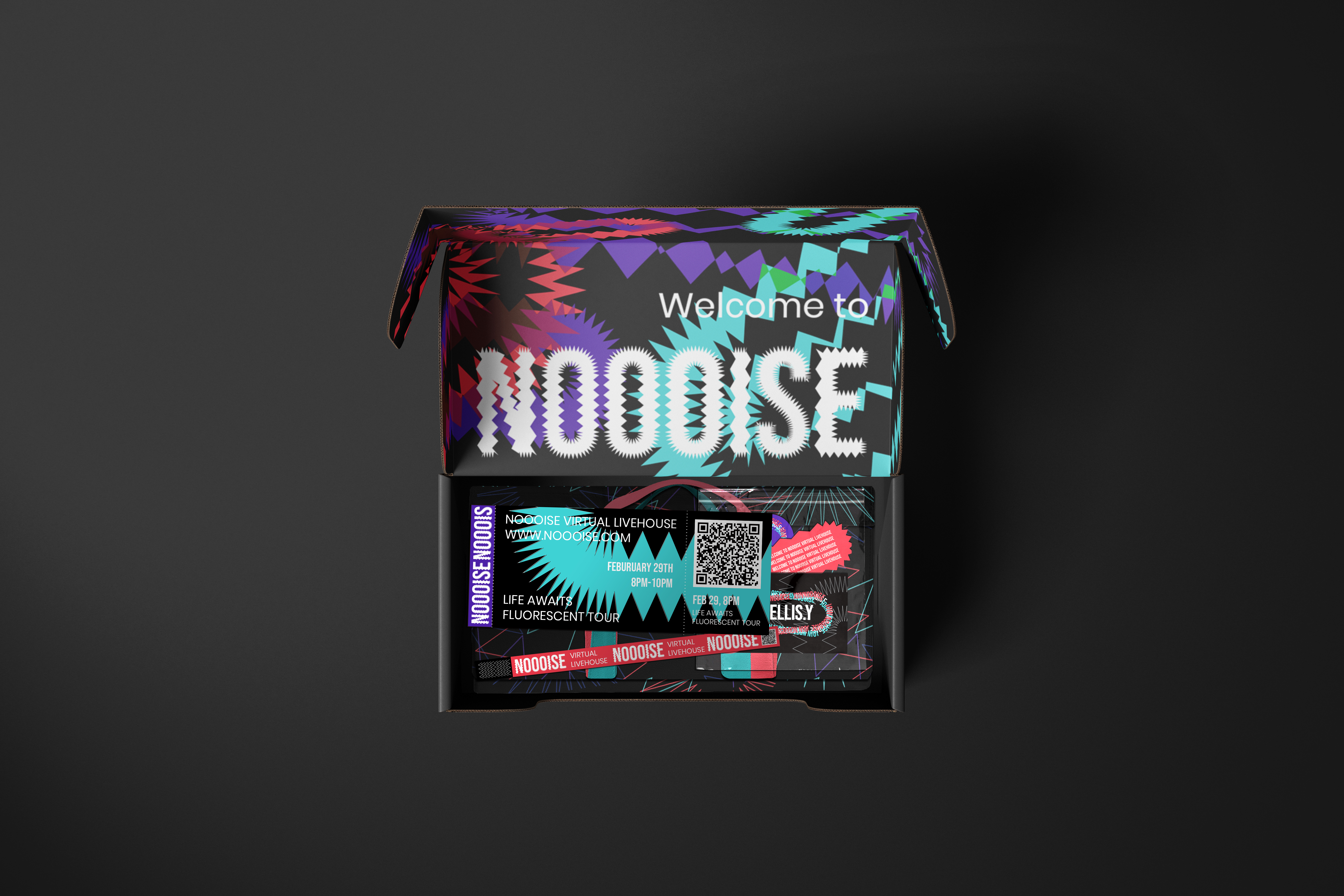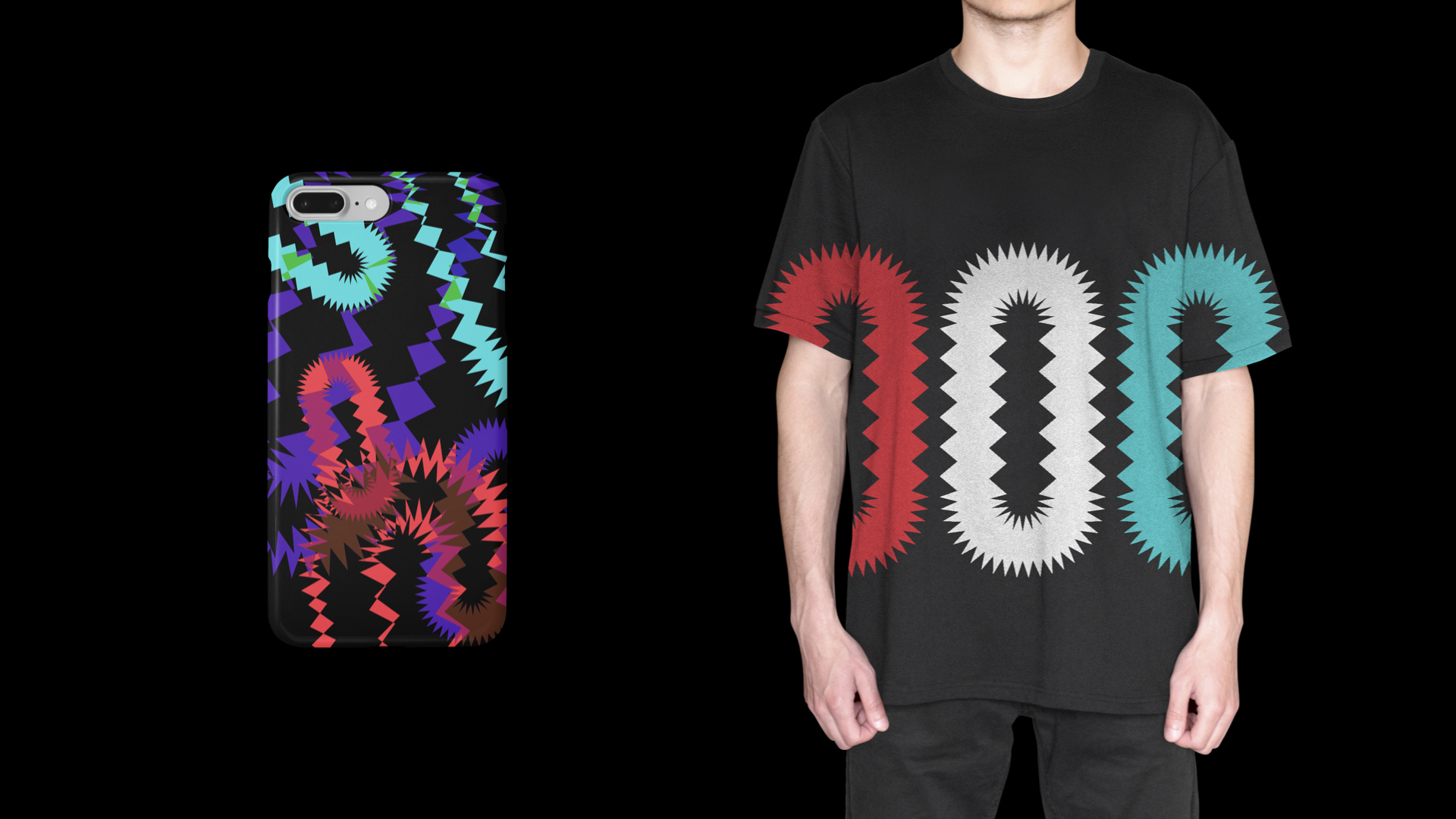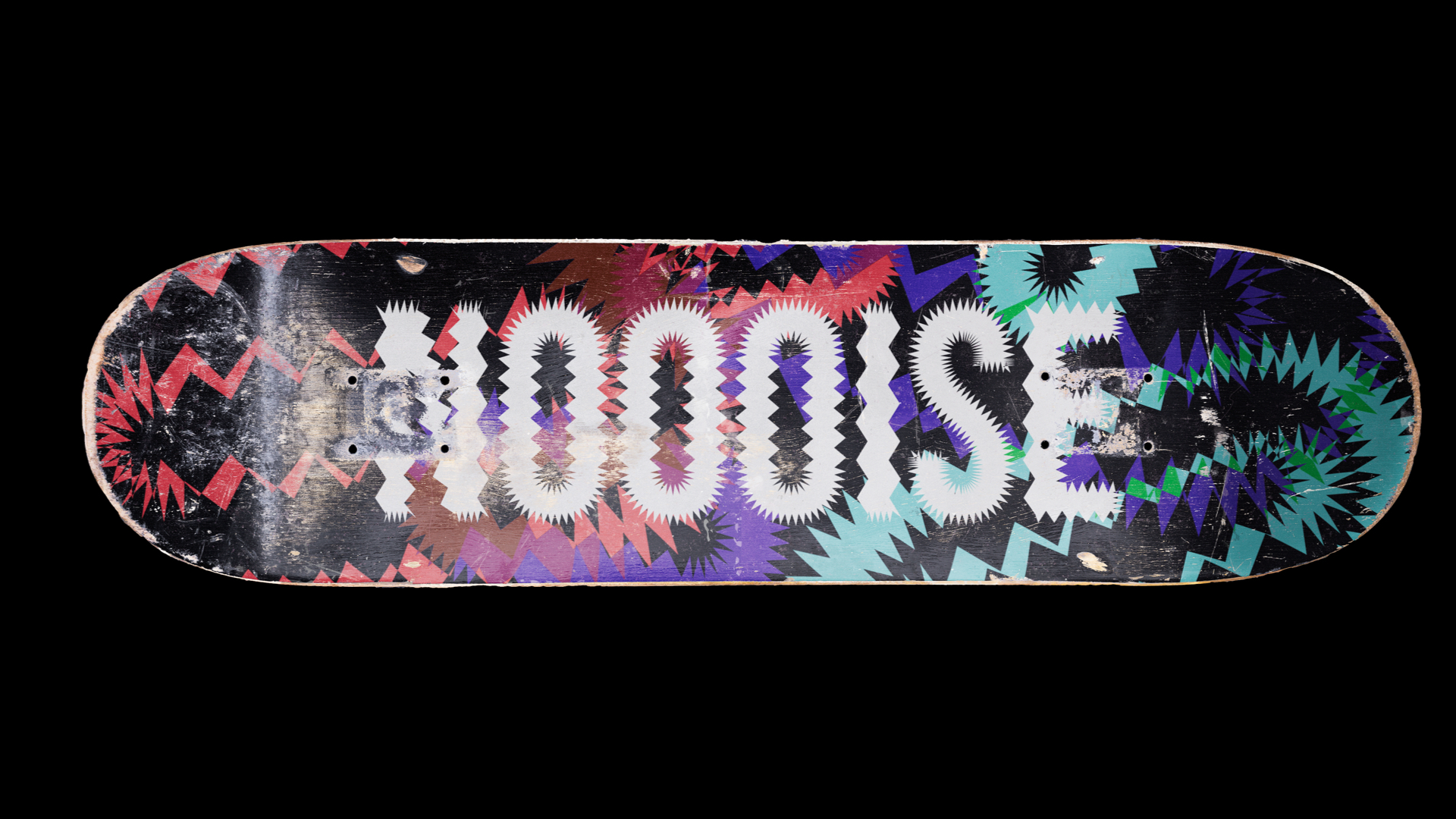 ---
While all the shows will be avialable online, users can still subscribe to NOOOISE's montly newsletter for new content in the mail.
NOOOISE partnered with local cafes and record shops to promote the live shows. The newsletter is shown in these places.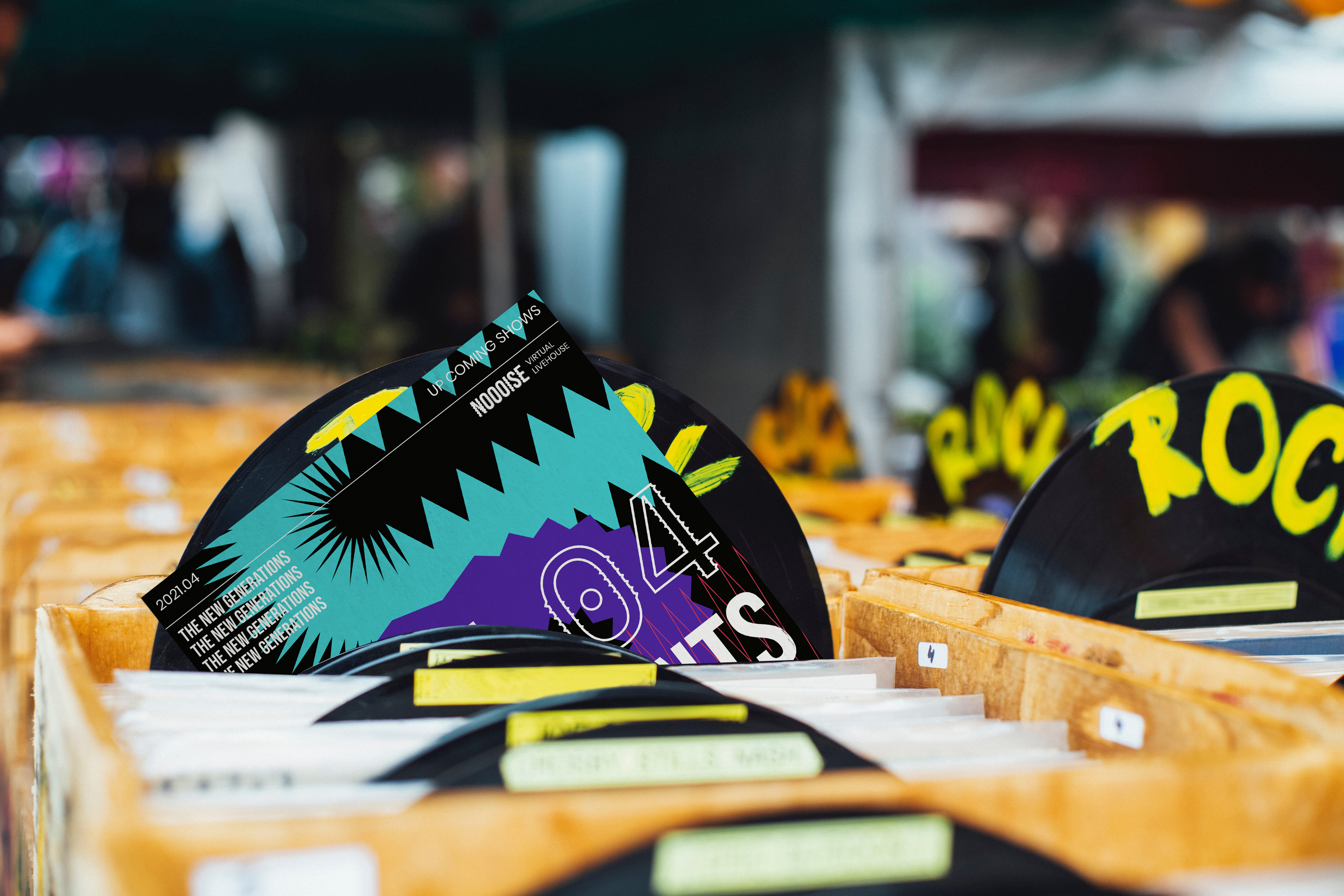 ---

︎︎︎Brand Process Book



Music in the video:
︎︎︎ Life Awaits – Blind Belief