21C MUSEUM HOTEL
Brand Identity System

---
Editorial


Instructor
---
Annie Huang Luck
21C Museum Hotel consumes global culture and connects with local communities through a multi-venue contemporary art museum, coupled with a boutique hotel and chef-driven restaurant.


---
As Contemporary art can be an agent for positive change and diversity, equality, and inclusion, 21C Museum Hotel focuses on revitalizing downtowns as well as providing a unique cultural and culinary experience to guests and local alike.

The goal is to build an artful and dynamic brand system that could be applied to a global context, enabling the brand to be more flexible and diverse across different locations with different personality.
︎︎︎ Check out the process here
---

The printed materials, including 21C lookbook, postcards, menus as well as the door hangers, will be provided to the guest as a welcoming gift.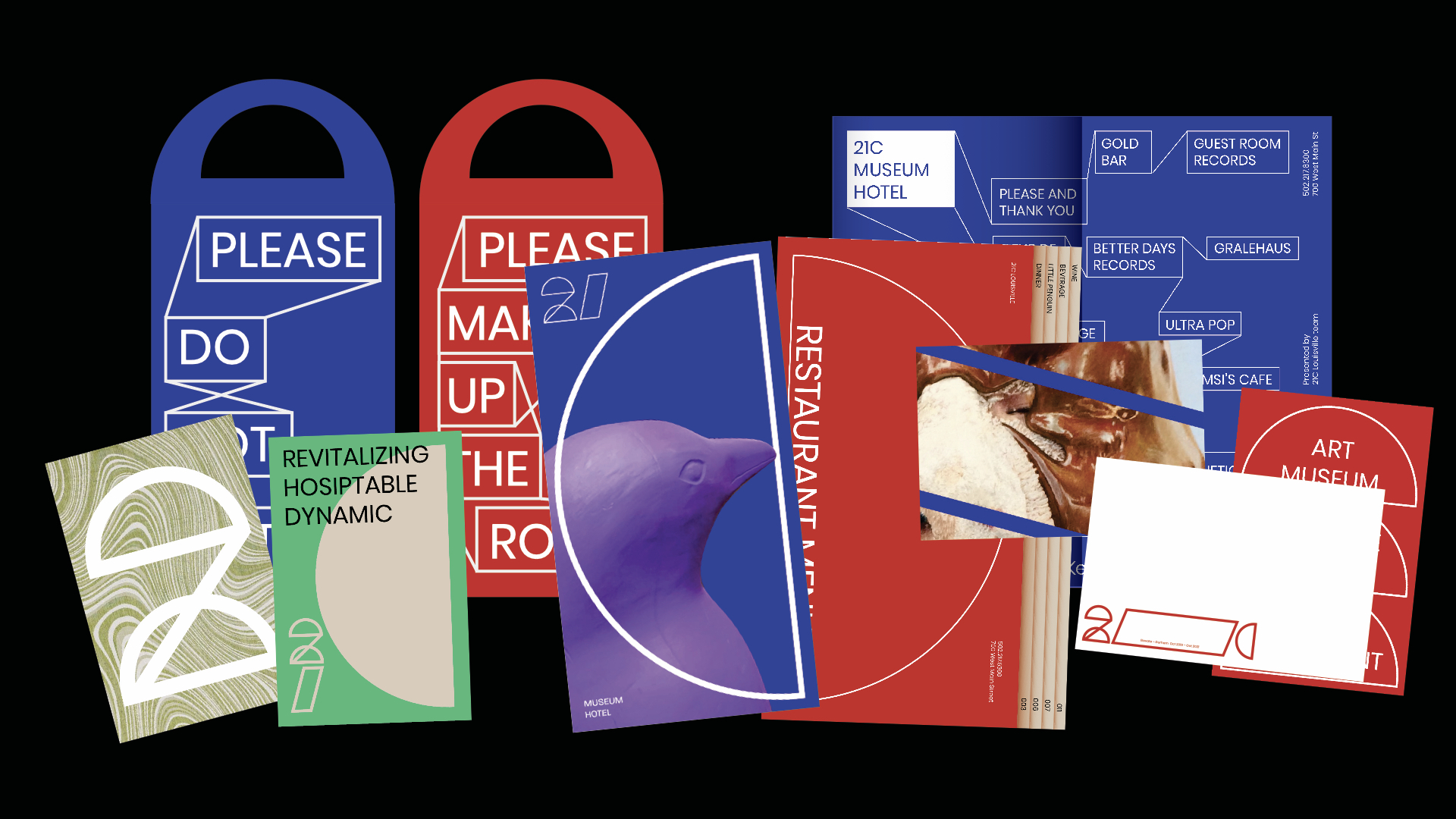 ---

There are three sets of postcards of 21C Museum Hotel. They express the brand images as well as the amazing artworks from the brand's collaborated artists.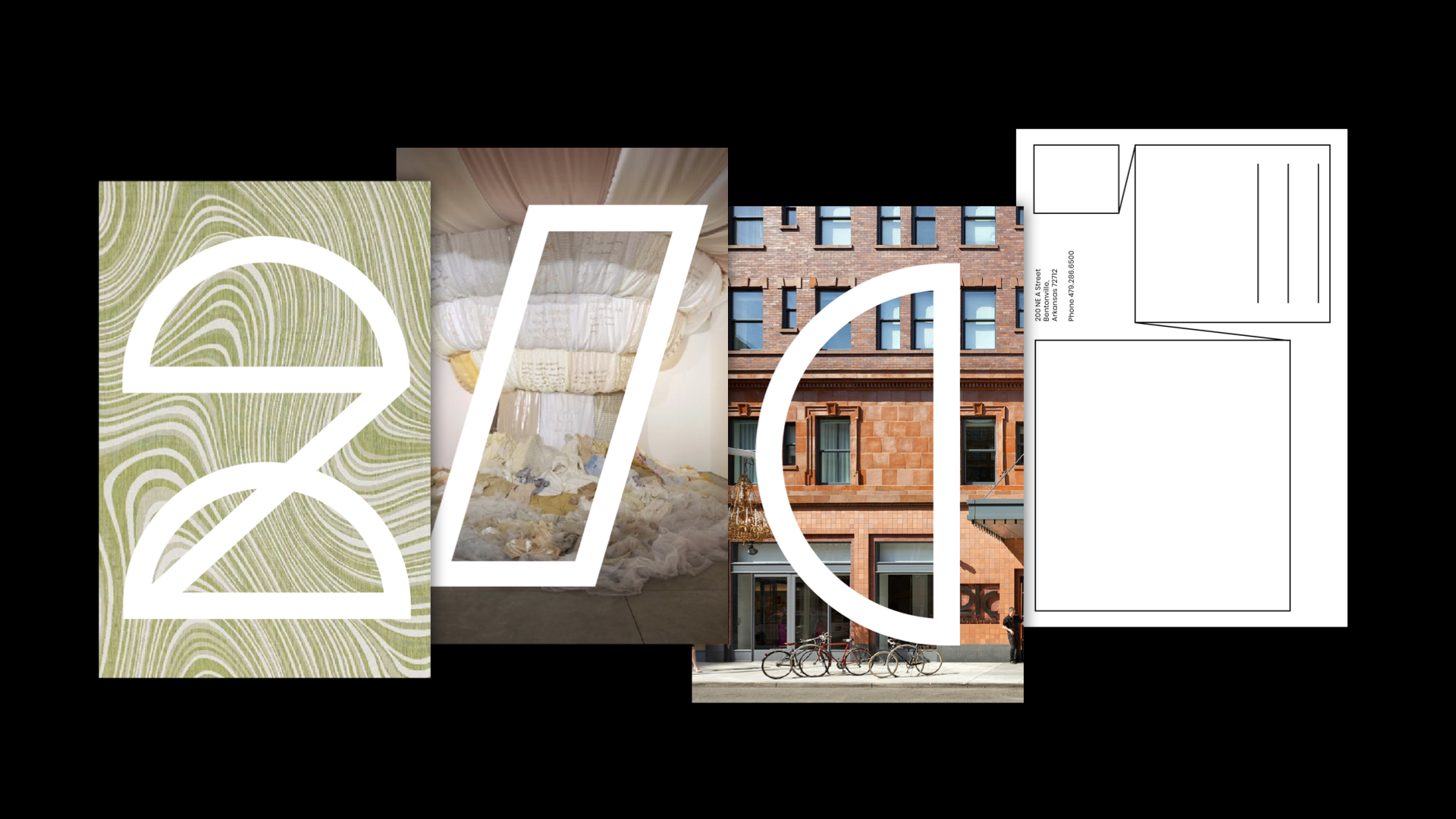 ---
The 21C Lookbook introduces the brand.
A Local Gems map curated by the staff is also provided with the lookbook.



---
---
︎︎︎Keycard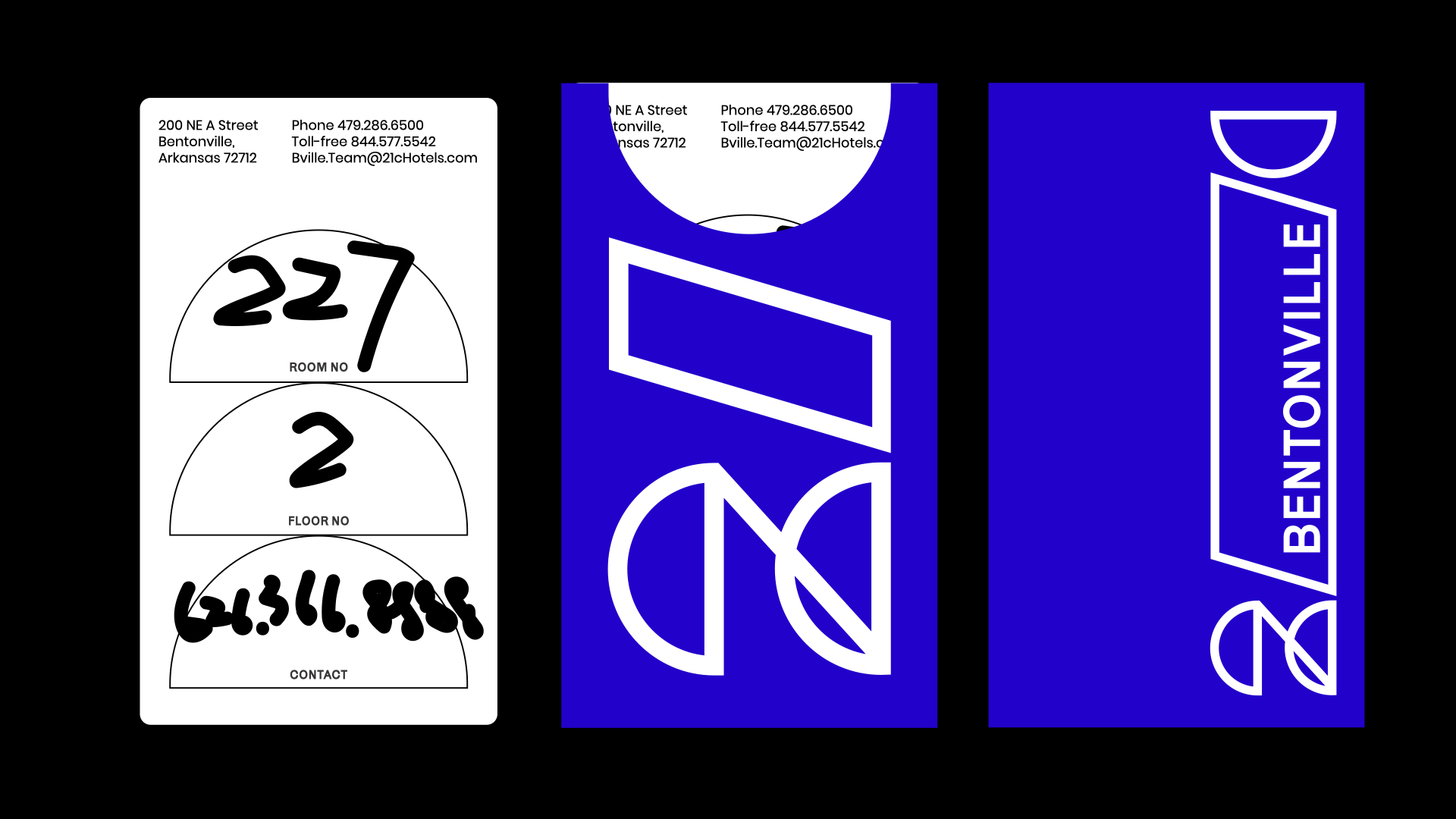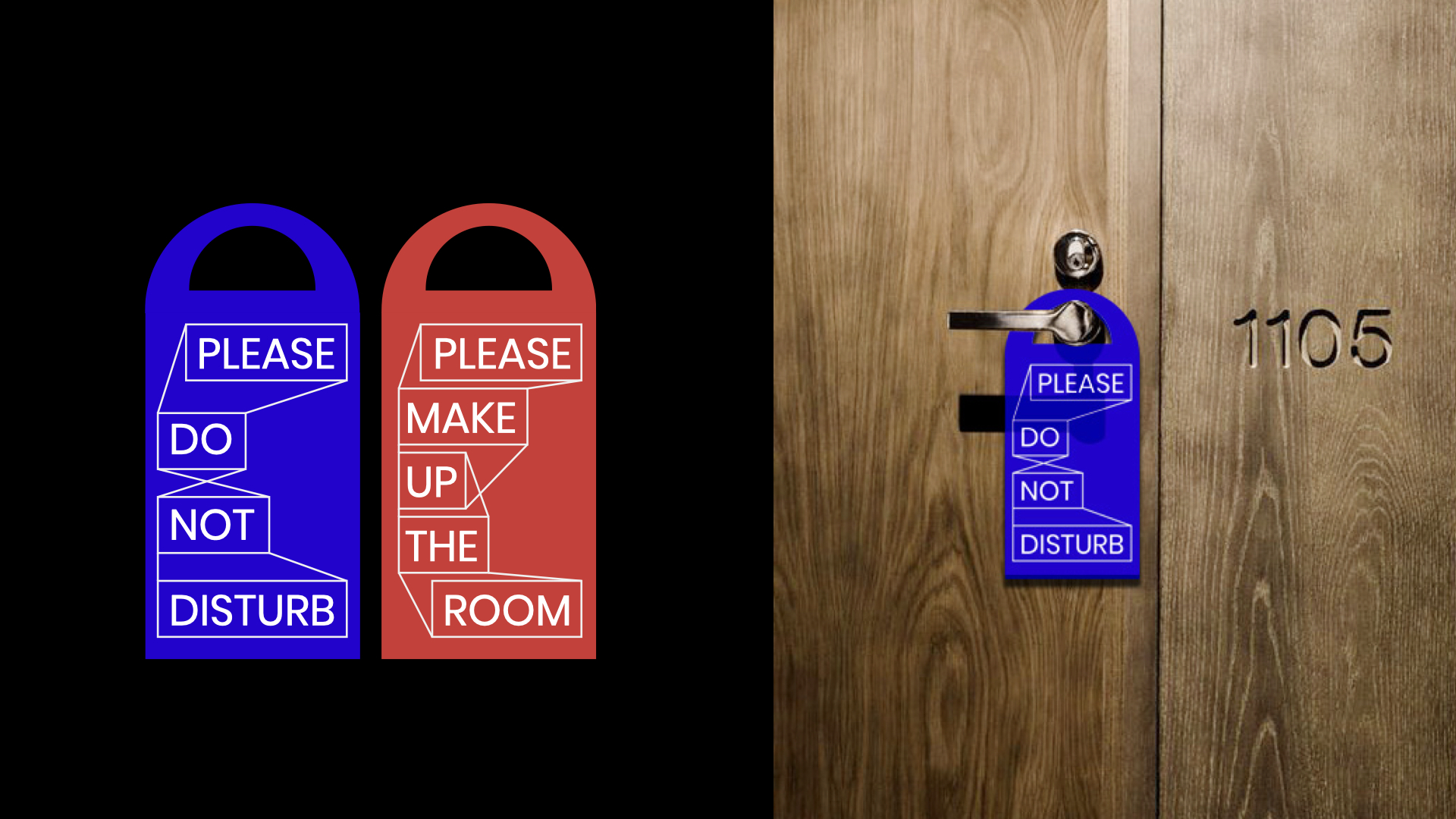 ---
---
---
The identity system is visible in the restaurant as the guest enjoying the culinary experience.


---
The brand image is applied to the interior designs.


---
The website allows the users to explore the three distinct characteristics of the brand – Hotel, Museum, and Restaurant.